Your One Stop Solution for All Things eCommerce!
Need more sales? Easy! TreeBrain, AI Sellers Assistant, AI Product Photo Generator, Background Removal, Customizable Templates and more, all designed to make Your Brand Scale 🚀
TreeBrain AI
in Numbers
Explore crucial insights through our dynamic, data-driven history, highlighting key metrics to optimize your online presence and drive sales! 🚀
TreeBrain
Features Deep Dive
🌐 Optimized for E-Commerce Success 🌐
AI Chat Assistant
Navigate and optimize your e-commerce business on platforms like Amazon, eBay, Walmart, Etsy, Rakuten, and AliExpress with our specialized AI Chat Assistants. Get tailored advice, insights, and support to enhance your selling experience on each platform
Change Product Photo Background
Customize product photo backgrounds to align with your brand and aesthetic preferences, Perfect for sellers looking to create cohesive, brand-consistent product listings.
AI Requests
Leverage intelligent insights and optimize your product listings with our advanced AI requests feature. Ideal for those looking to automate operations and make data-driven decisions to enhance sales.
Upscale Image AI
Enhance your product images with our upscale feature, ensuring maximum clarity and detail in every listing. Great for anyone wanting to improve product visuals and provide a better viewing experience to customers.
Tailor-Made Templates
Create stunning product listings with our customizable templates, designed to suit your unique brand and style. Perfect for e-commerce sellers wanting to showcase products in an organized and visually appealing way.
Generate AI Images
Produce high-quality, detailed product images effortlessly using our AI image generation tool. Suitable for sellers aiming to explore new products design to attract customers.
Remove Background AI
Clean up your product photos by easily removing any unwanted backgrounds. Ideal for creating professional, distraction-free product listings that highlight your items.
Build relationships that
last
Discover the transformative experiences of our valued users and learn how TreeBrain AI has empowered their e-commerce journey. From small sellers to established agencies, our tools and features have been instrumental in redefining online success.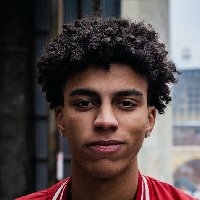 Alex Thompson
Happy Seller Co.
TreeBrain AI has been a game-changer for our e-commerce store! The customizable templates and AI-generated images have allowed us to showcase our products like never before, and we've seen a significant boost in sales. The AI Chat Assistant is like having a personal advisor, guiding us through each step and helping us optimize our listings. We couldn't be happier with the results!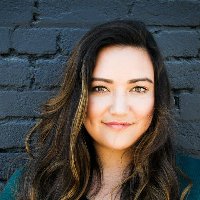 Michelle Lee
E-Commerce Solutions Agency
As an e-commerce agency, we were searching for comprehensive solutions to enhance our clients' online presence, and TreeBrain AI delivered! The background removal and upscale image features have been invaluable, allowing us to create professional and eye-catching listings. The platform is user-friendly, and the support team is responsive and helpful. Our clients are thrilled, and so are we!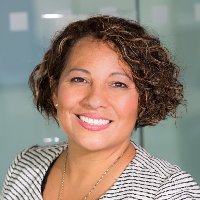 Sarah Johnson
Crafted Creations Store
I started using TreeBrain AI as a small Etsy seller, and it has helped my store to grow exponentially! The platform is so easy to use, and the AI Chat Assistant for Etsy has provided me with insights that have made my products more visible and attractive. Creating audio ads was a breeze, and it expanded my reach to more customers. I highly recommend TreeBrain AI to any e-commerce seller looking to up their game!